This program provides you with everything you need to know about vegan nutrition for performance and health.
It is perfect for active people or athletes who want to improve how they nourish themselves and ultimately enhance their performance.
I have been into fitness all my life and vegan for the past 22 years. I spent years figuring this stuff out! In this program I am sharing all the knowledge and experience I have gained over the years with you to save you time figuring it out for yourself! It can be very confusing trying to eat healthily as a vegan but throw wanting to eat to maximise your fitness and performance into the mix and it can get really tricky.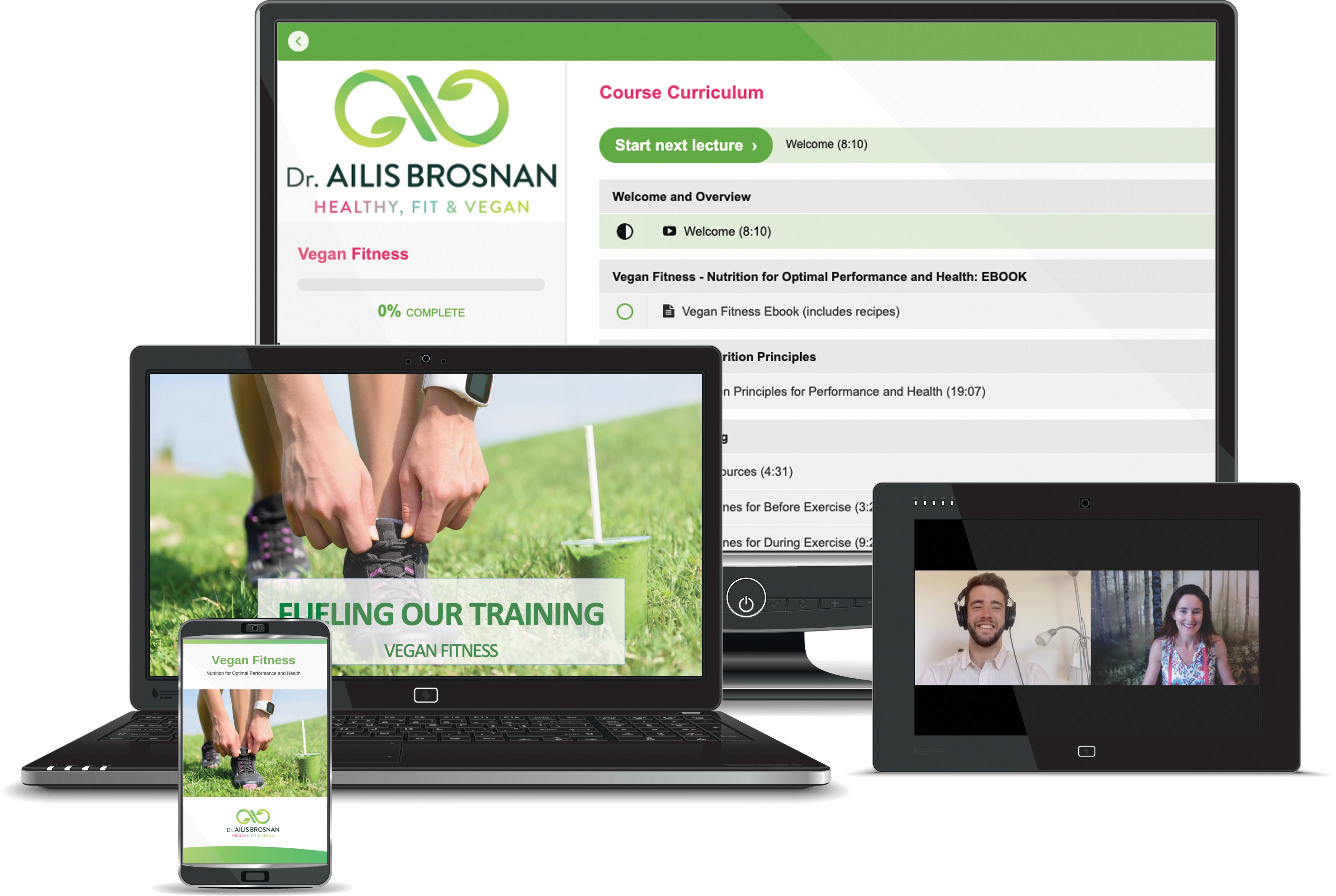 This program includes information on general vegan nutrition guidelines, what to eat before, during and after exercise, lots of recipes to try, FAQ's and much more. The content is presented in an easy to follow layout including both a comprehensive ebook and a range of webinars which expand further on the material. I have included some bonus interviews with vegan athletes so you can see how this information is put into practice.
I also have a supportive Facebook group (Vegan Fitness) that you can join to ask me any questions you might have as you move through the program.
This program will help you reach optimal performance and health!